The Skirmish Combat Game that provides players with a game set in a pre-gunpowder tribal/clan setting. The rules offer some new and exciting approaches to wargaming.
Honour is used to drive the narrative of the game. Players are rewarded in honour for the things that they do in the battle. Honour determines who wins Tribal – it can be won and lost during combat, the deeds of combatants can win or lose honour, players can spend honour to do 'dirty tricks' to win combats.
The game is also played with a normal deck of cards. Cards determine movement, unit activation and – most importantly – combat. Players can actually be involved in the combat through playing/holding particular cards. Attacking, defending, waiting for an opening, bluffing the opponent – these are all strategies the player can use in a round of Tribal combat.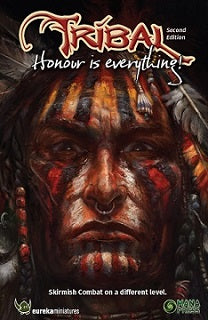 For free assets for this game visit our DOWNLOAD page.
PZ35jXdP_nk https://youtu.be/PZ35jXdP_nk